Welcome to Maid Agency Dubai
Best Agency to hire Professional Maids in Dubai
Find a Trustworthy and Professional Maid Service in Dubai
Day by day the house chores pile up and you can do nothing about it owing to your busy schedule. So, it is time to hire a maid. Simply share your requirements and based on residential and commercial premises, experience imperial cleaning services Dubai with our skilled maid service Dubai. 
When you are really busy with your tight schedule at home and office, you might be looking for a reliable maid service. It is quite like a challenge to do cleaning, washing cars, laundry and dry cleaning on your own. You rarely get any spare time, this is where we are your safe bet.
But, the reality is that your house should stay cleaned and organized. We understand that 'me-time' is more important, we care about your necessities and value your requirements. So, allow our experienced maids in Dubai to handle a wide range of cleaning services, in Dubai.
Our cleaning company Dubai have earned a huge repute and the credit goes to our Dubai Maids who are trained and certified. Keep your house immaculate and clean with our skilled full-time/part-time maids in Dubai. They have got all the skills to provide you with a healthier and productive enriched environment.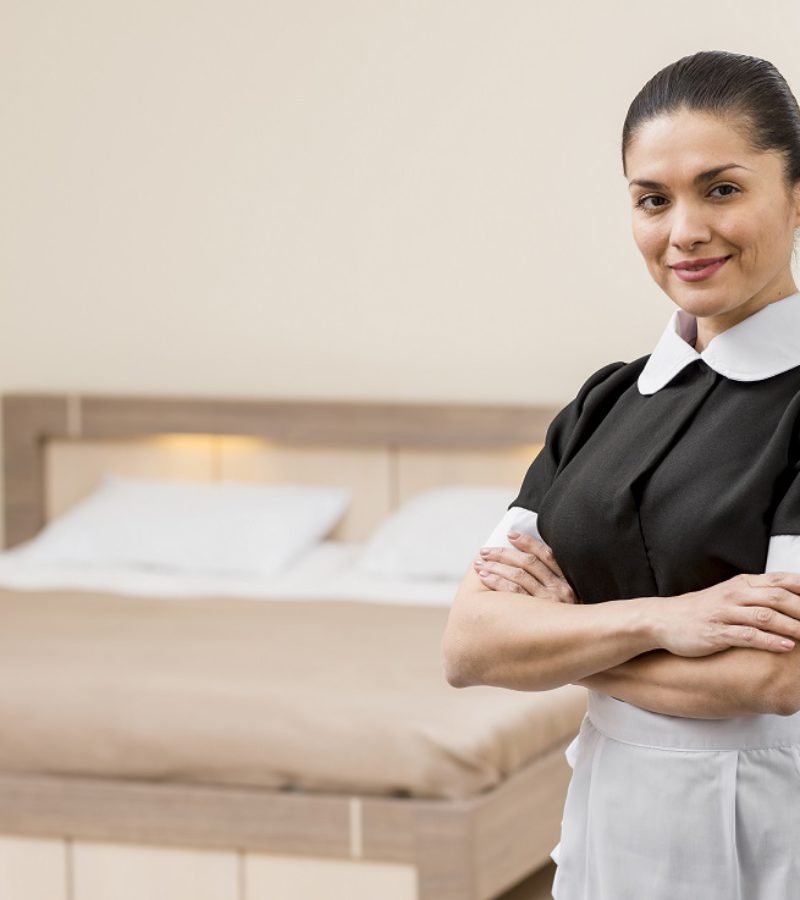 Our Impeccable Range of Services
Only certified, skilled and experienced maids in Dubai registered with us.
All our services are transparent, modest with upfront pricing.
Avail Dubai maid on the same day of booking.
All our housemaids in Dubai, go through background verification.
We are available all around the clock to sort your queries
Hear from Our Valuable CLients
Our maid service Dubai is already winning the hearts of people in Dubai. Check out what our customers have to say about us.
Call Now Button